Bath Poster
It would be great if children could learn while having fun and communicating with their parents. We manufacture bath posters with this concept.
Our bath posters use special inks that appear or disappear when hot water is applied. This will spark children's curiosity and make learning fun, like a game.
If you add water to the back of the sheet, the poster will stick to the wall due to surface tension. The bath wall can be easily cleaned because the posters can be attached and peeled many times.

AIUEO
Children can learn the Japanese syllabary with illustrations familiar to them.
Animals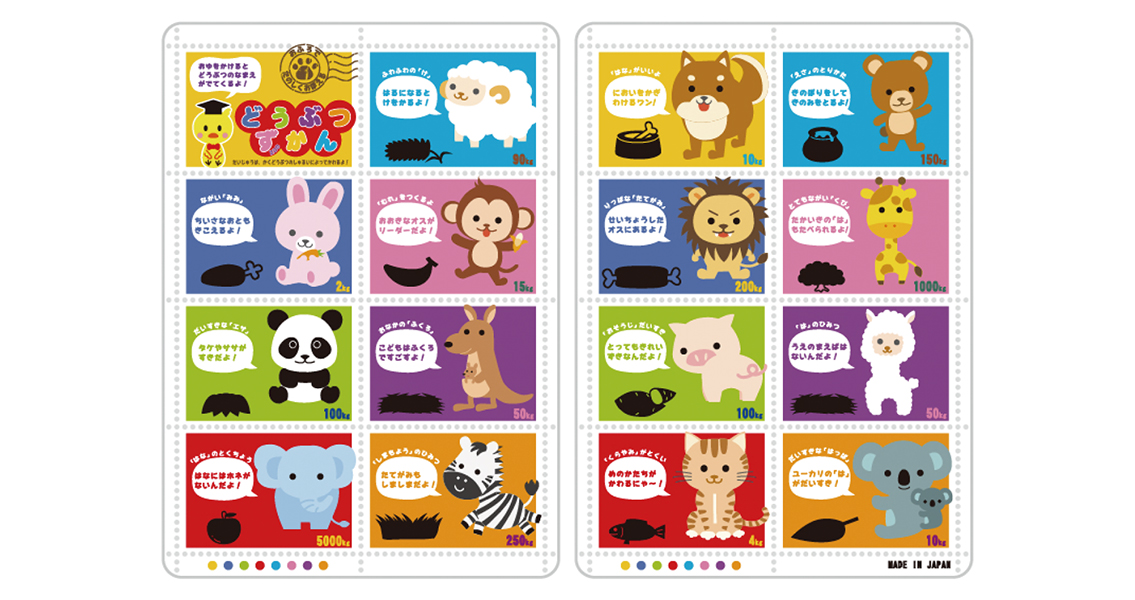 Children can learn the favorite types of features, weights, and the names of 15 animals that are popular with children.
Alphabet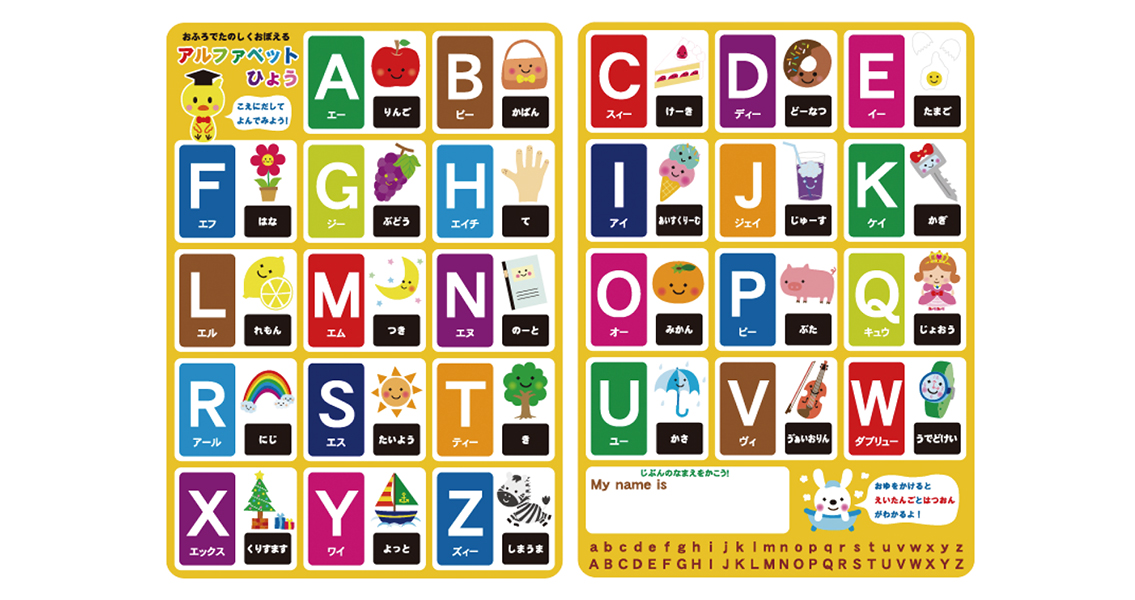 Children can enjoy learning the alphabet and English words with the colorful illustrations.
Transportation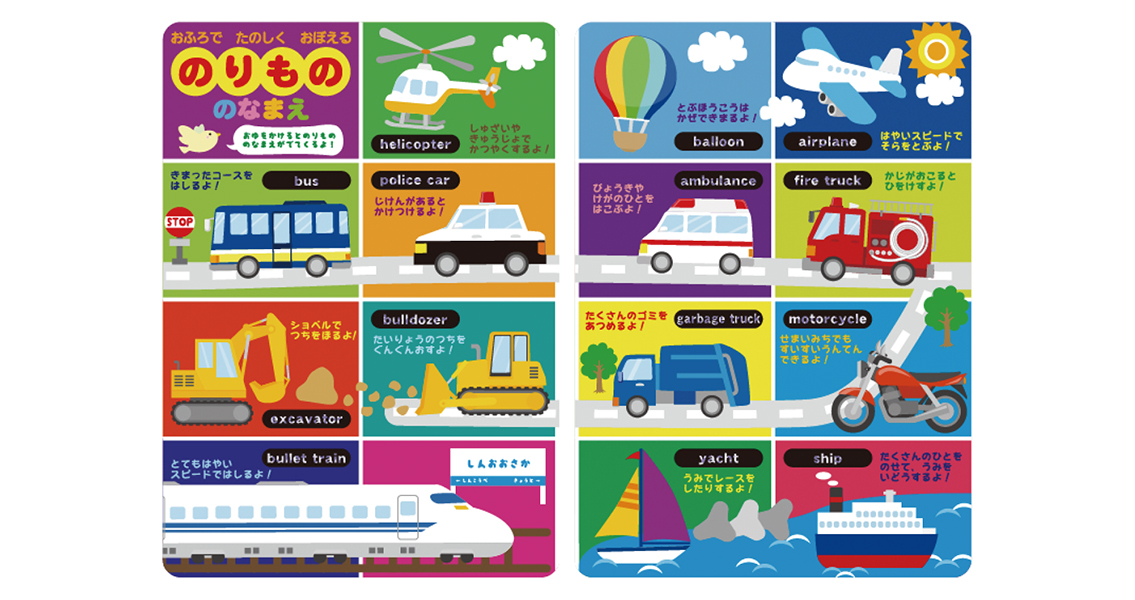 Children can learn the names, English words, and features of popular vehicles. They can connect roads and have fun learning.
Map of Japan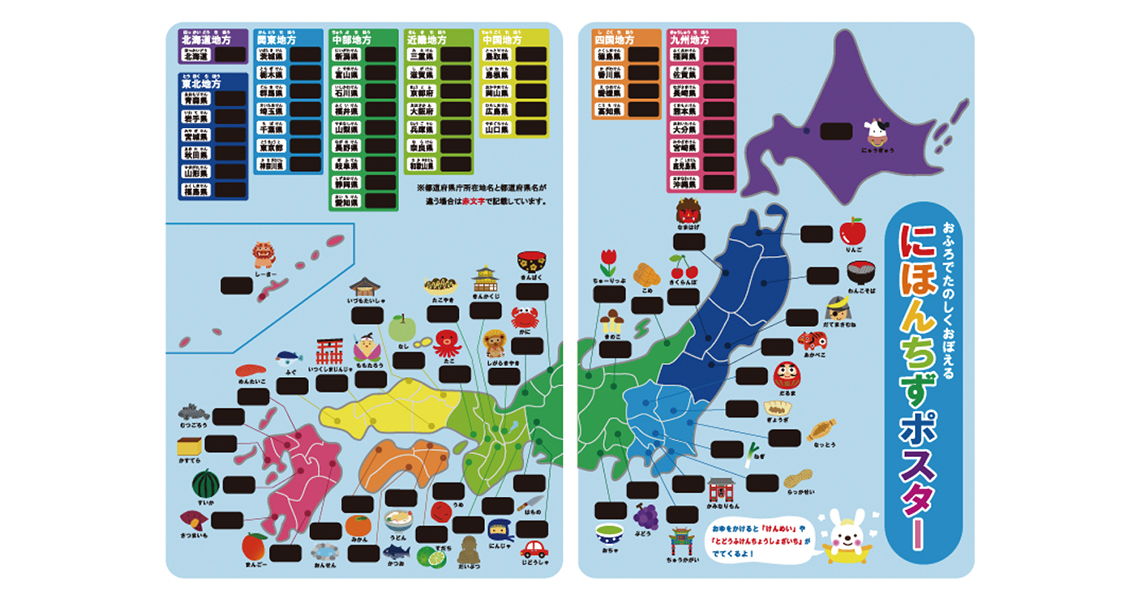 Illustrations of exclusive products from each prefecture are printed on the posters, to interest children in the map and help them to remember the products.
Colors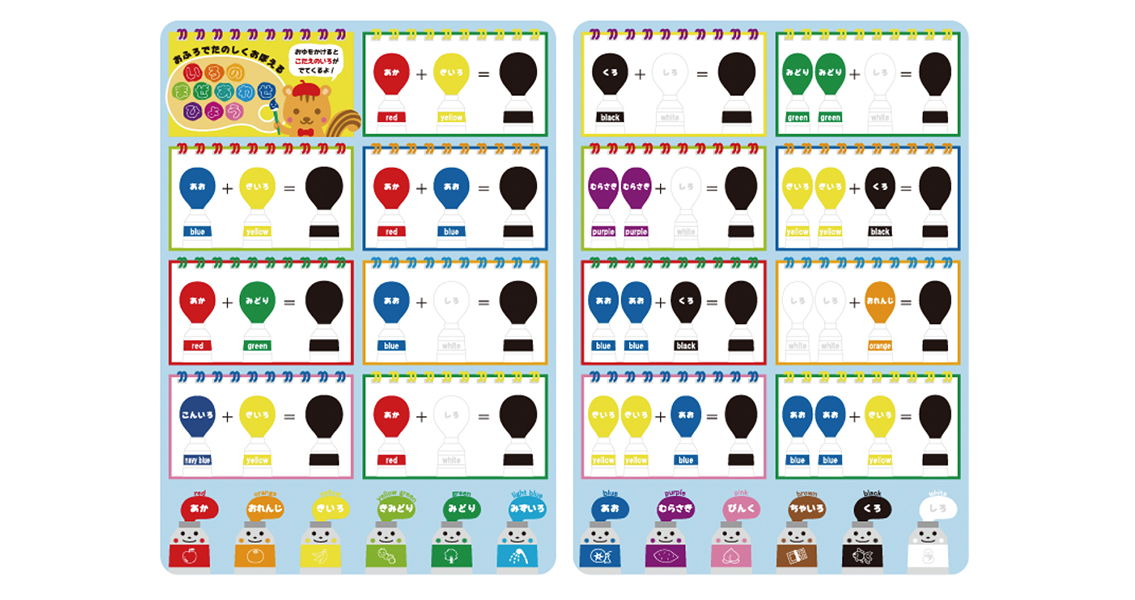 Children will be inspired to try color blending with actual painting materials after they learn how to combine the three primary colors on these posters.