Embossing (Iron mold)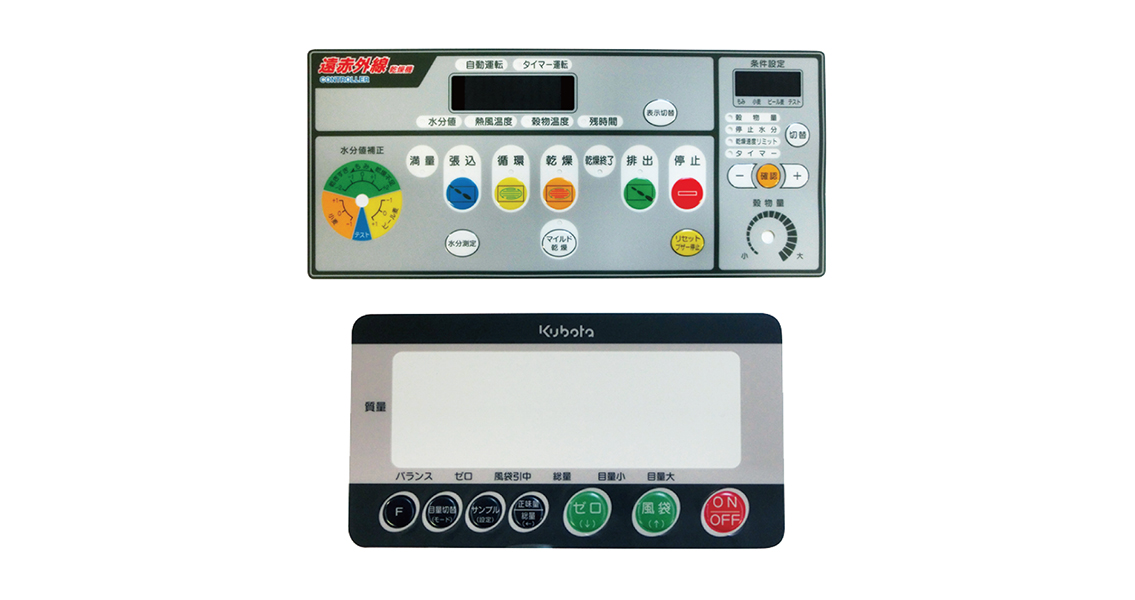 The beauty of the finish and the depth of the embossed designs of our molds make attractive products.
Embossing (Resin mold)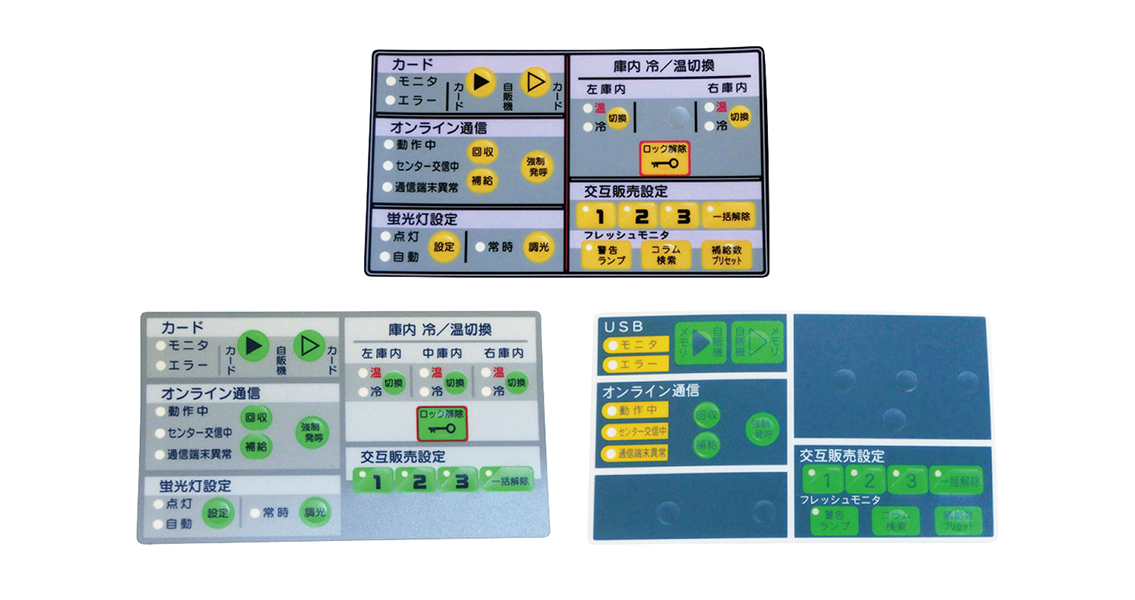 Resin molds have the benefits of low-cost processing and short delivery time.
Acrylic Processing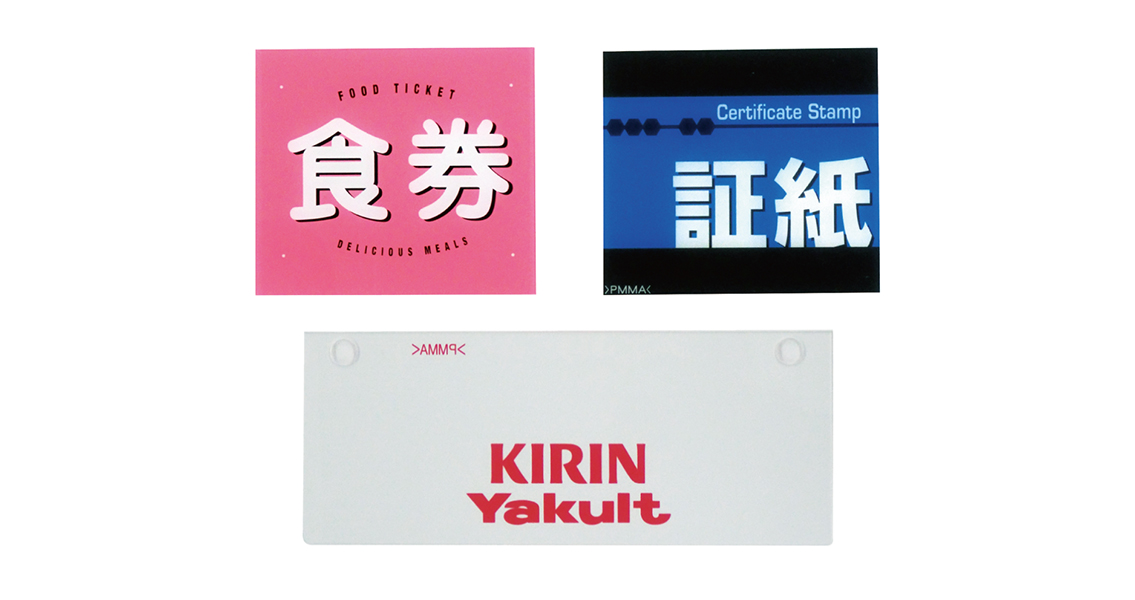 We cut and process acrylic plates with numerical control (NC) cutting, engraving, and laser beams.
Silk Screen Printing
Our silk screen printing uses pre-glued paper. There are diverse types of silk screen printing, depending on the place of use and the strength of the adhesive.
Print Sheet Having Cubic Effect
Our print sheets have a cubic effect that provides a three-dimensional quality which looks like embossed, convexo-concave surfaces. (*A partner company produced the plates shown.)
Baking On Stainless Steel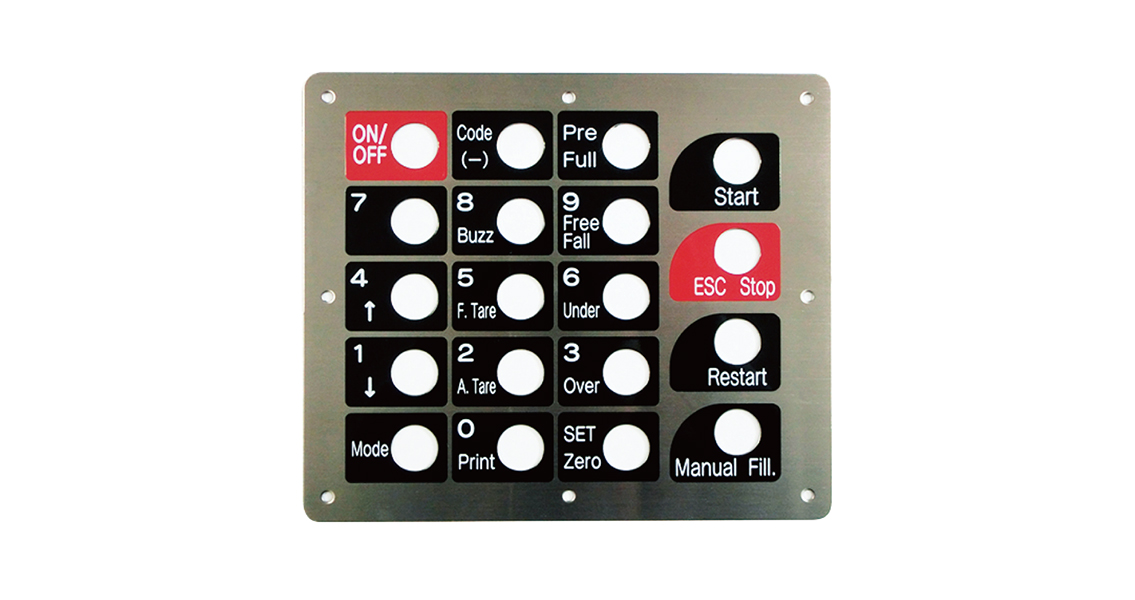 To fix the ink on the stainless-steel material,
we put the material in a baking oven after printing
and then we dry the material.
Pad Printing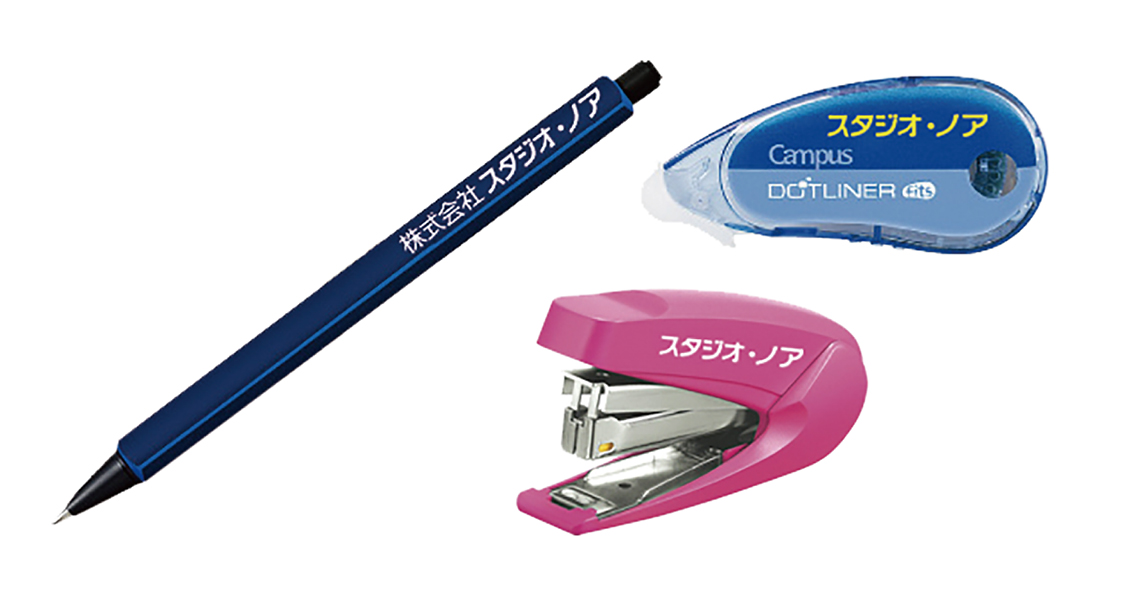 By using silicone rubber pads, we can print on flat and curved surfaces.
Color Anodizing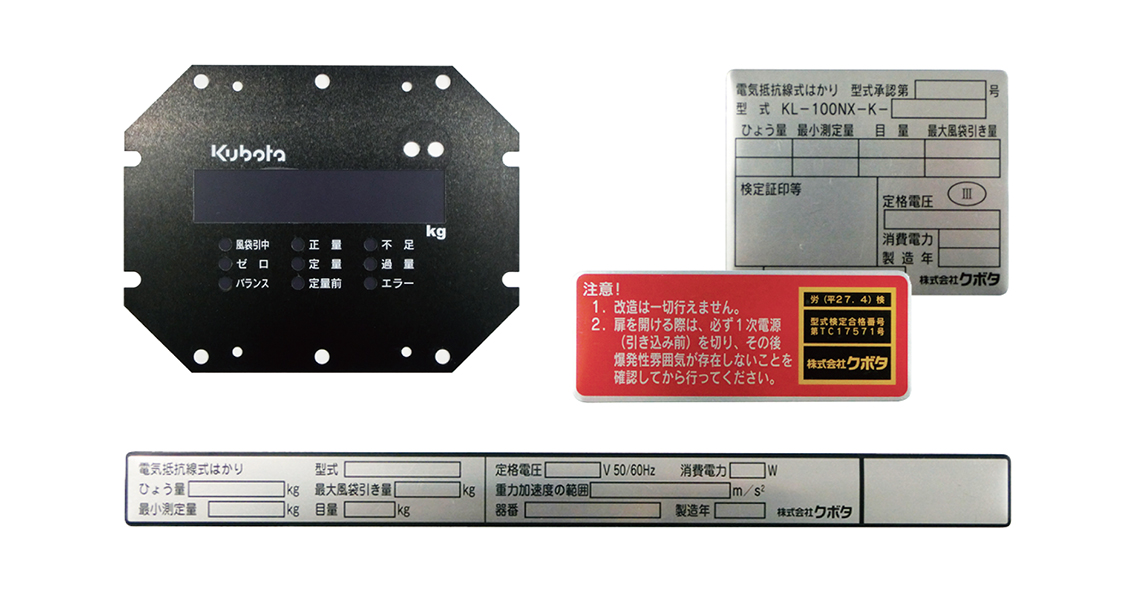 Color anodized aluminum dyeing is a processing technology that is used to oxidize and coat the surface of work pieces for corrosion and wear resistance improvements as well as decoration applications.
Inkjet Printing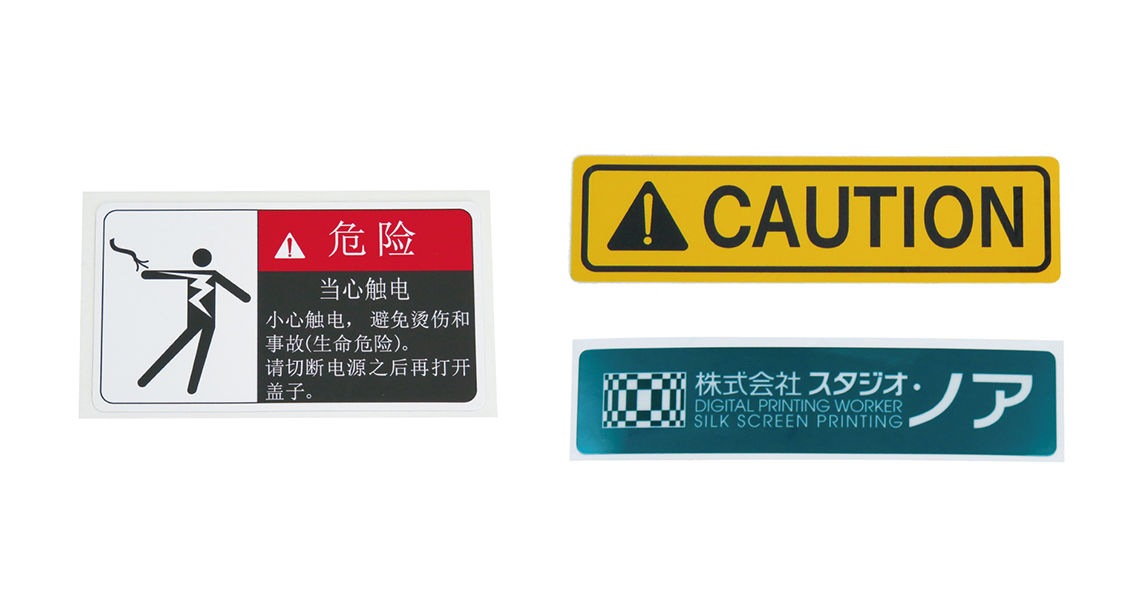 Inkjet printing makes it possible to print only the required amount without using a printing plate, thus realizing low-cost, high-mix low-volume production with a short delivery time.
Cutting Sheet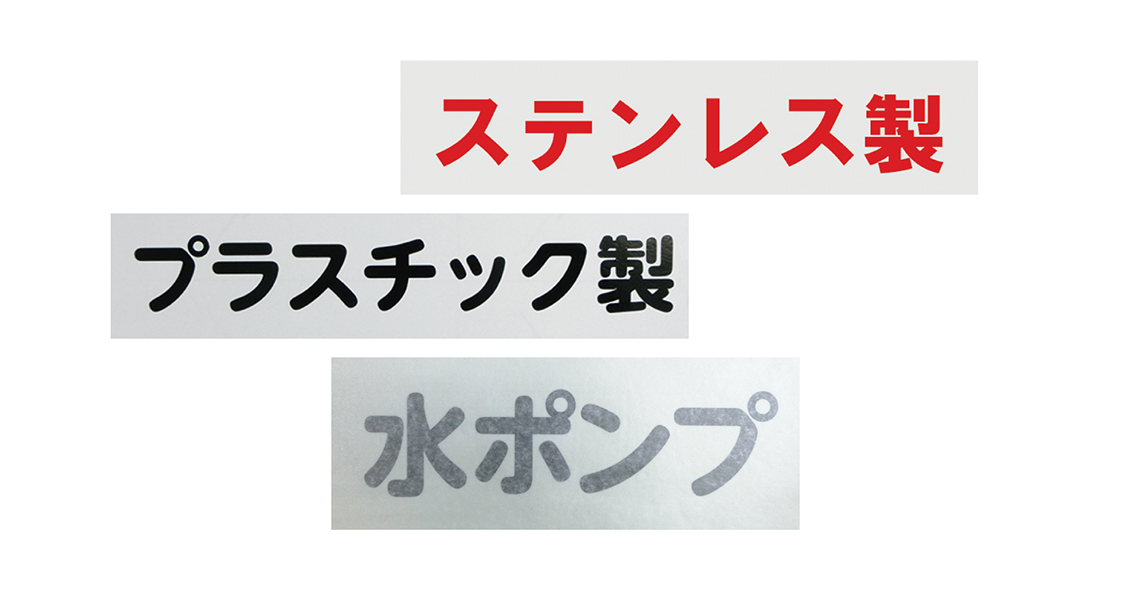 We provide single-color and full-color cutting sheets.
You can paste them easily because they have a paper application finish.
Thermo Printing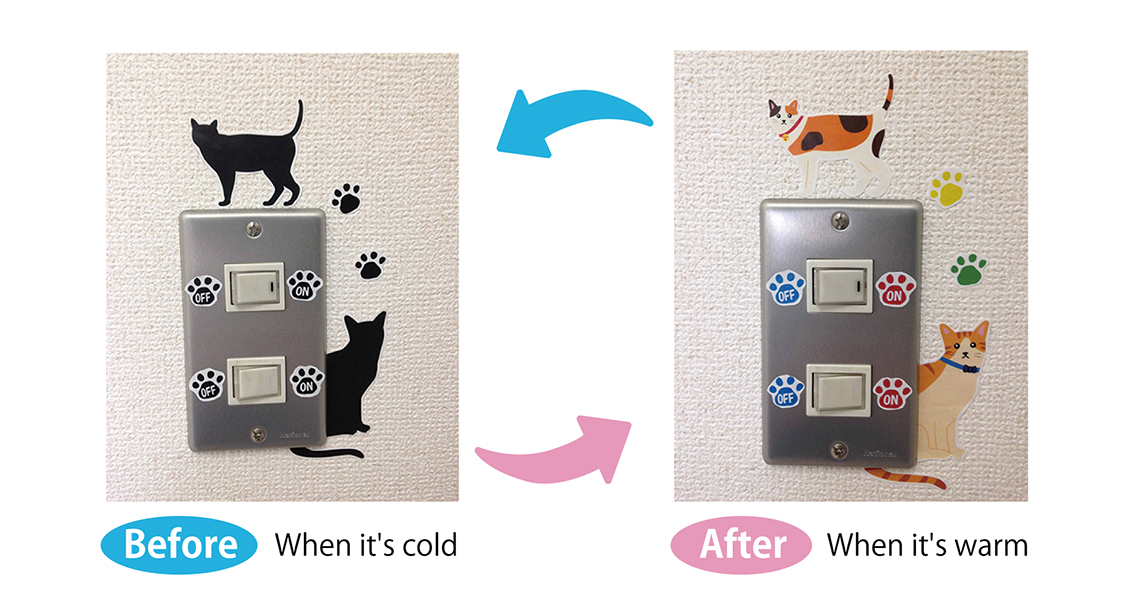 The color of our thermo printing ink changes according to the temperature. It is ideal for planning original goods.
Seal Printing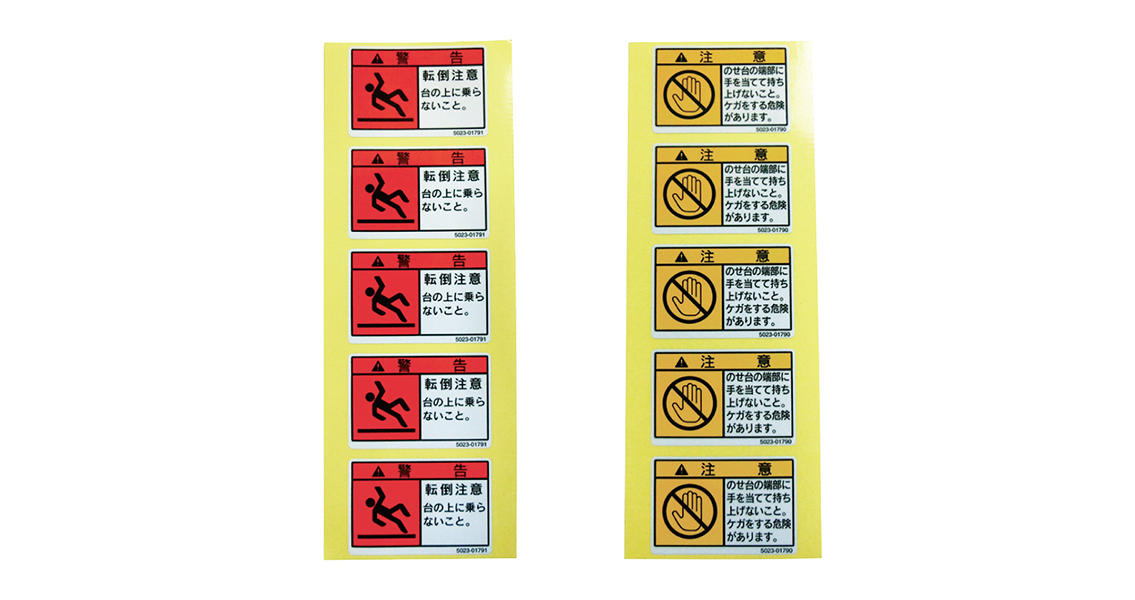 Our seal printing process finishes the printing, laminating, slitting, and unnecessary part removal stages in a single line, which ensures a fast, and cost-effective performance.
Instruction Manual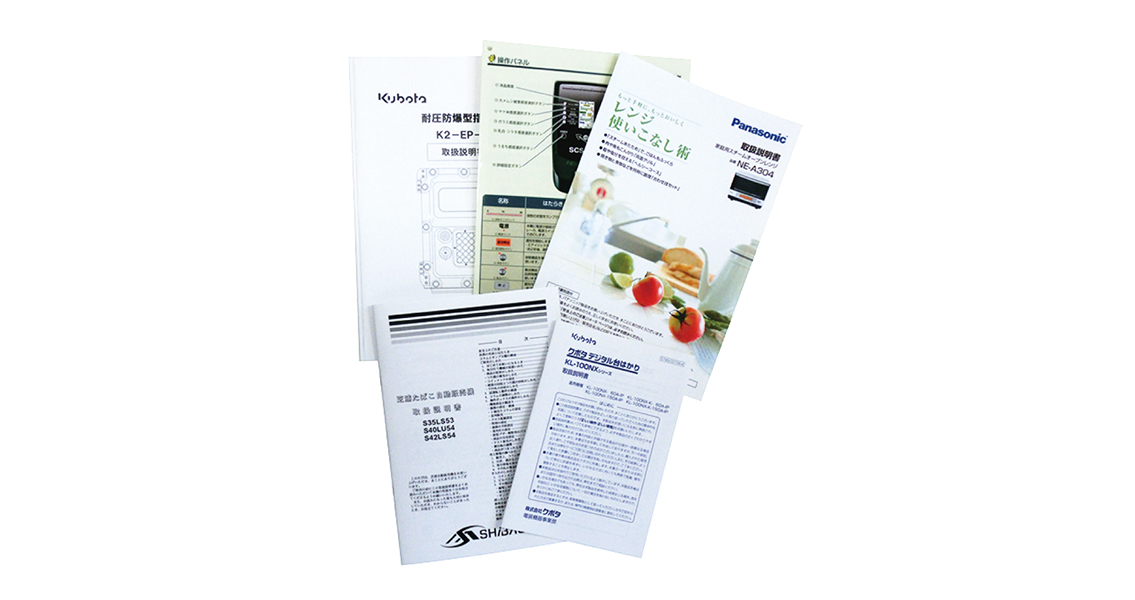 We can produce both monochrome and color instruction manuals with folding, saddle stitching, and case binding processes.