A network-utilized comprehensive contact point for industrial products!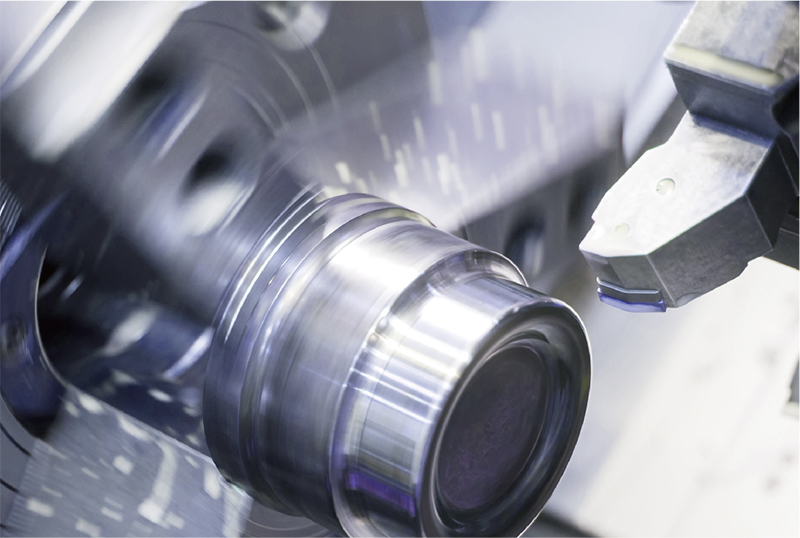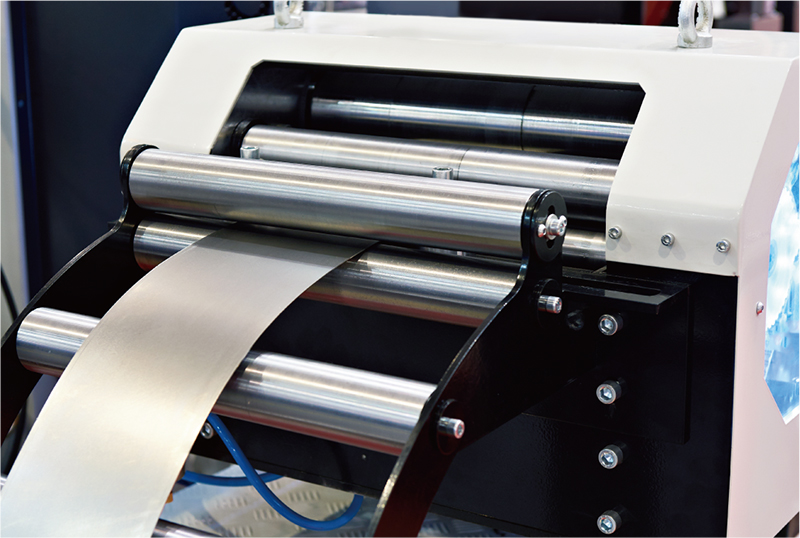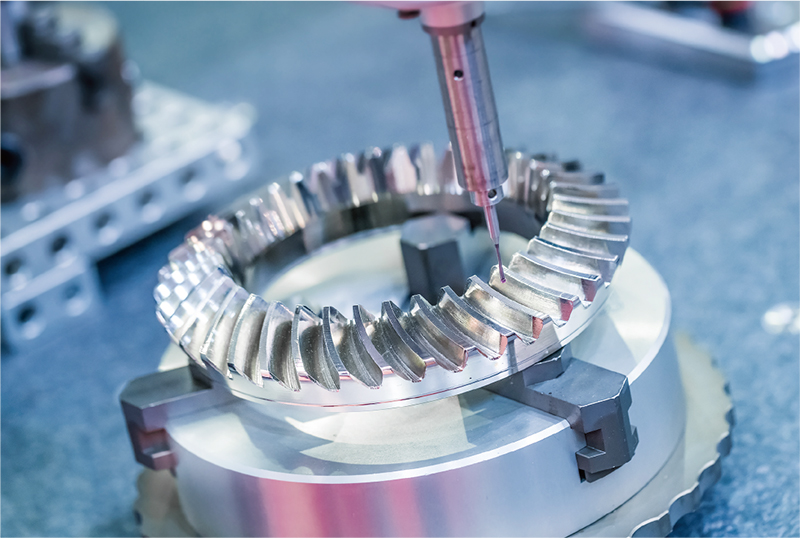 STUDIO NOAH Co., Ltd. has built an integrated production system that utilizes its network to cover a wide variety of areas, including general processing, sheet metal working, welding, coating, aluminum die-casting, heat treatment, coil winding, printing, press working, plastic molding, and shafts. STUDIO NOAH Co., Ltd. provides excellent industrial products for its customers.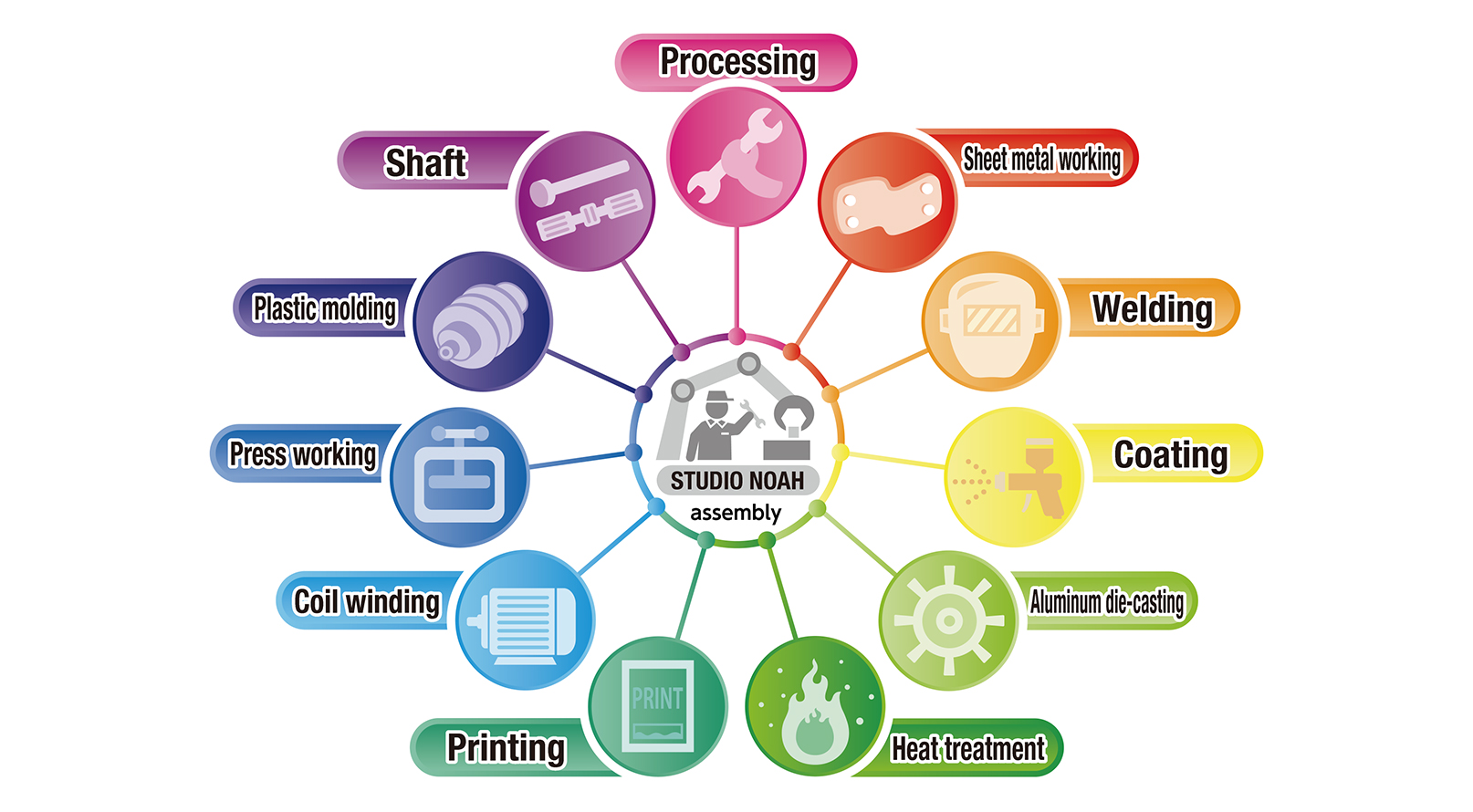 Production of printed products centered on silk printing by an in-house integrated system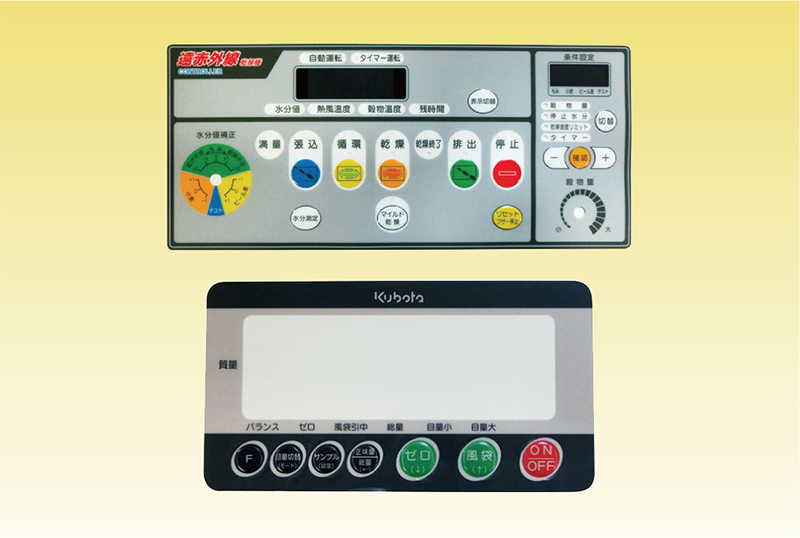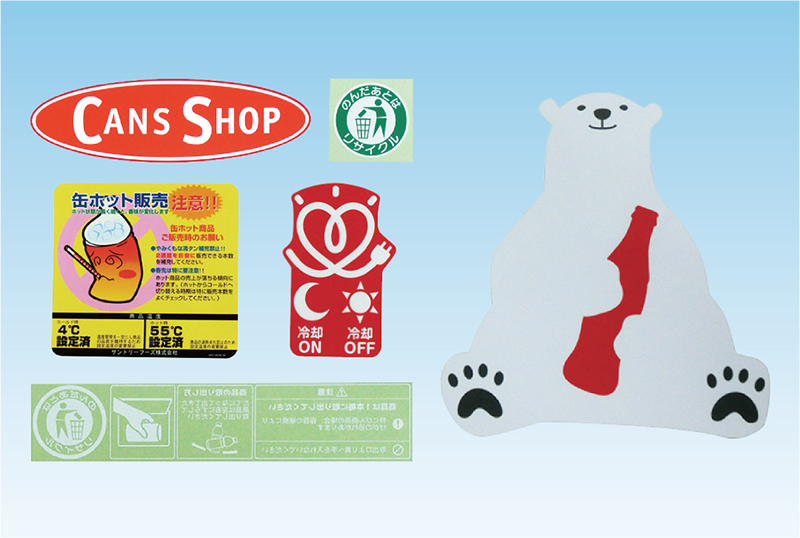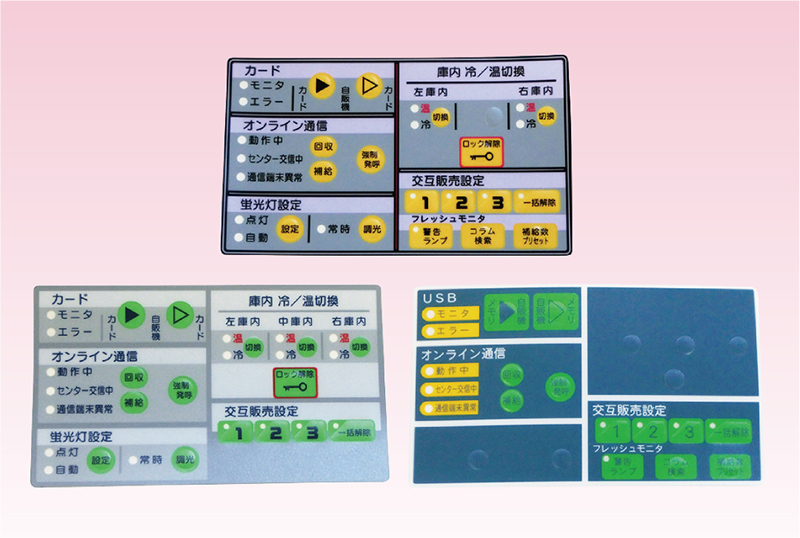 STUDIO NOAH Co., Ltd. also handles printed products using the silk screen printing of the in-house integrated system.
Specifically, STUDIO NOAH Co., Ltd. can provide a wide range of printed products, including those with mold embossing, screen printing on stainless steel, and acrylic processing, as well as labels with silk screen printing and those with three-dimensional printing, products with pad printing and anodized aluminum dyeing, cut-sheet printing, seal printing, special printing using temperature-indicating ink, and the printing of instruction manuals.
STUDIO NOAH Co., Ltd. has a good record on a variety of nameplates, including panels for industrial equipment, and aims to satisfy customers with the stable quality of our products.